New Logo, New Name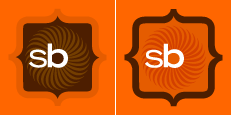 I've been putting a lot of thought into this site over the last few months, and my "personal brand" if you will, and I've come to the realization that people have a difficult time spelling the name of this site. To help make it easier on everyone, I've decided to change the name to "SuperfluousBits"—I figure that should solve most of the spelling problems with my URL.
To go along with that change, I've revised the logo a bit, giving my spiral mark a little more importance, and surrounding it in a frame that focuses more attention on the spiral shape and the "sb". Overall, it gives the site a more "branded" feel, and I'm very happy with it.
My only regret is that I didn't announce this sooner, as it seems a few other people have also launched redesigned logos today as seen in this Flickr pool.
Update: It seems as though legal action may be taken against a list of designers.
This item was posted by Dan Rubin on Sunday, April 1st, 2007.
Categories:
You can follow comments on this item via the RSS 2.0 feed.
Comments are closed.